So I thought to make it easier for those who aren't able to read each review, or miss one, I'd start doing a monthly wrap up letting you know what books I've read this month :) So here goes.....
Blood Vice - By Keith Melton
Dreamfever (Fever Series Book #4) - By Karen Marie Moning
(didn't do a review for)
Fall into Winter - By Eden Baylee
Death's Sweet Embrace (Dark Brethren Novel #2) - By Tracey O'Hara
Bonded by Blood (Sweetblood Novel #1) - By Laurie London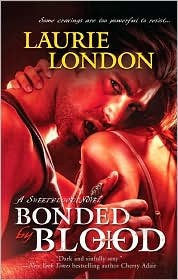 American Vampire - By Jennifer Armintrout
Stealing Time - By Elisa Paige
Shadowfever (Fever Series Book #5) - By Karen Marie Moning
(no review)

I'm happy with the number of books that I read last month, I hope to double it this month! Let me know what you read last month, and what's on your wish list for this month!