~~~~~~~~~~~~~~~~~~~~~~~~~~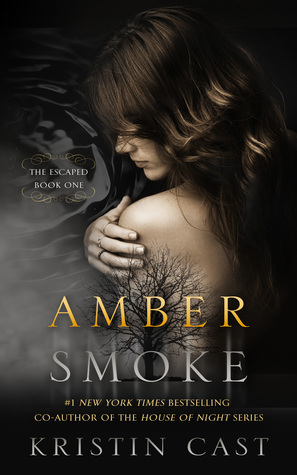 Author: Kristen Cast
Website
Release Date: 6/9/2015
Purchase Info: Amazon ~ B&N
There is a world that runs parallel to our own, a world in which the souls of the damned are caged, where they are looked over by the Furies, and where they spend eternity in torment, mirroring the devastation and mayhem they created when alive.

Someone has opened the cage.

The worst of terrors has crossed the barrier that separates our world from theirs, and the Furies send a great, albeit untested warrior—their only son, Alek—to try to bring those souls back. He is young and handsome, headstrong and impulsive, and he won't be able to do it alone.

Eva has grown up, beautiful and beloved, but surrounded by secrets. First, she will be hunted in an ancient feud that will threaten her life. Then, she will become the hunter.

With the police closing in and two worlds on the verge of crumbling around them, Alek and Eva must find each other, discover the limits of their powers, and work together to save everything they hold dear, including one another. Blending elements of mythology with the dazzling storytelling that her fans have devoured through the House of Night series, Kristin Cast weaves a spellbinding and passionate tale that starts a thrilling new series with an explosive charge.
I am a hopeless romantic....
I always want the guy to get the girl, for the plot to collide them together like beautiful disaster, creating something utterly breath taking.
Although it took a while for the characters and plot to get to this point, I felt as if Kristen has great plans for both Alek and Eva. It takes a certain set of circumstance for truly epic characters to emerge from such inevitable fates. Both of these characters are bound and destine for something beyond their control. At different times within the book I truly wanted to strangle each of them....or maybe it was just shake them lightly...but either way they needed a tad bit more common sense, and a little less carelessness. Thankfully by the time you reach the massive cliffhanger at the end of the book these issues seem to rectify themselves.

YAY!
Alek was a true hero in the making! His whole existence leading up to the introduction to the mortal world was naive and led by the Furies. Fueling his mind with legends of the humans who carelessly spend their lives going down one path or another, to be condemned to one eternal fate or another. The Furies were training him to save their home, fearing the poison would tear it apart and unleash everything they've kept locked away from the mortals. It seems that their "training" only gave Alek the mind to look past the mortals short lives and see them as something worth saving. Honestly, I did like Alek, he has so much potential to become a life-saving hunk, but I think that this moment will come in the future of this series.
Now you might be asking yourself, 'What about Eva?'....as much as I liked her she was a tad bit annoying and predictable during the first 2/3's of the book, then as her and Alek's connection formed into something true and believable she started to wear on me. What do you know,

BAM

, I like her now!
For a debut solo novel I feel like Kristen truly spread her wings and set all her fans up for a truly unforgettable series. If you love mythology, love, and a duo who are destine to save the world, then Amber Smoke is meant for you!
4/5
Kristin Cast is a New York Times and USA Today bestselling author who teamed with her mother to write the wildly successful House of Night series. She has editorial credits, a thriving t-shirt line, and a passion for all things paranormal. When away from her writing desk, Kristin loves relaxing with her significant other and their dogs, and discovering new hobbies. This year she'll work on swimming, yoga, and adding to her Doctor Who collection.
a Rafflecopter giveaway